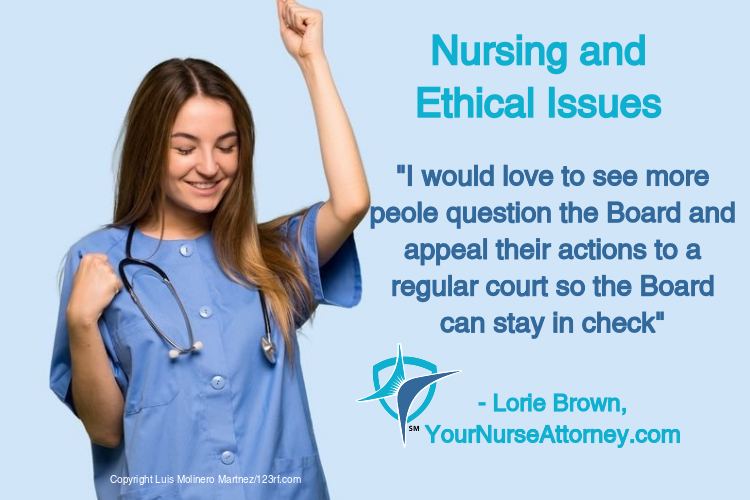 It is unusual for a matter before the Nursing Board to find its way into the court system primarily because of the cost. Recently, in Pennsylvania, one case did exactly that and wound up in court brought by an LPN.
In this particular case an LPN was charged on July 16, 2014 with 3 counts of drug related offenses and a count of disorderly conduct. To the charge of disorderly conduct, she entered a nolo contendere plea where a guilty plea is entered but the Defendant does not admit to the crime. She pled nolle prossed to the other 3 charges which means they were dismissed.
The LPN denied engaging in these types of behaviors but the Board believed the court documents and suspended her license for a period of 6 months. The National Council State Board of Nursing for the years 1996 through 2006, collected information showing 126,130 (more nurses than tin the entire state of Indiana!) actions were taken against nurses. 13% consisted of suspension and 7% consisted of revocation. Suspension is the second most common taken action. Probation was the most common Board action taken.
But what is interesting about this particular case is that the Board based the suspension on the conviction of a crime of moral turpitude which is an active behavior that gravely violates the sentiment of accepted standard of the community. However, the Court of Appeals stated that it was not a crime of moral turpitude and disagreed with the Board's interpretation.
In my limited experience with these types of appeals before a court, this is a great result! I would love to see more people question the Board and appeal their actions to a regular court so that the Board can stay in check. Unfortunately, these kinds of matters are very expensive to pursue. The Boards have unbridled authority to do what they wish … and this needs to stop! This was an LPN who appealed the decision and I am so glad that the court agreed with her.
What are your thoughts? Let us know in the comments below.