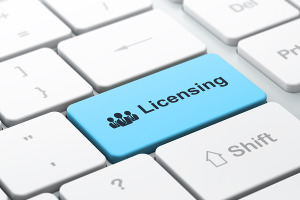 Whether you are a nurse, physician, dentist, pharmacist, podiatrist, dental hygienist or other healthcare provider and want to protect your license, you need to be proactive. The earlier you start working with an attorney experienced in license protection, the better. This will ensure that you create the best legal scenario so you can protect your license and your future career in healthcare.
Issues related to protecting your license can vary. Our job is to take you by the hand and help you through this stressful time as we look for the best possible outcome to your particular situation. Below you'll see various scenarios that we can help you with – when your license appears at risk, when you're worried about renewing your license and when you need professional legal representation at a Licensing Board hearing.
How We Will Help You if Your Healthcare License Appears at Risk
Are you worried someone might file a complaint?
If you believe that there's a possibility that someone will file a complaint with the Licensing Board, then now's the best time to seek legal counsel. Remember, anyone – a patient, co-worker, supervisor, family member – can file a complaint against you, and once that happens you have a limited time to respond. We help our clients to be proactive, by gathering and preserving the evidence to protect their license and preparing a response in the light most favorable. In fact, many times by hiring an attorney who prepares your response at this early stage, the State may close the matter without filing charges!  See how we can help Click Here!
Have you received a letter from the Licensing Board or the Attorney General's office?
When you receive this kind of letter investigating a complaint, your first response might be to just "spill your guts" as you tell your side of the whole story, hoping that they'll see it was all just a misunderstanding. But if you're not familiar with the ins and outs of licensing laws you could be doing yourself a major disservice. Did you know that your response could be used against you later?
Please remember that the Licensing Board has one objective – to protect the public. They're not interested in protecting you or your license. As your legal team, we gather appropriate supporting evidence to show you didn't violate the licensing laws and then draft a written response in a light most favorable to you, highlighting your career accomplishments. We work hard to provide the Board with the information they need to resolve this matter before a formal complaint is ever filed against you. See how we can help Click Here!
Have you been called for a personal appearance before the Licensing Board?
When you've been called for a personal appearance before the Licensing Board, don't panic but be prepared. This is your best opportunity to address the concerns of the Board and prevent it from going any further. Don't go through this alone. We work with you to make sure you're thoroughly prepared for this meeting and that you know how to answer the questions you'll be asked in a clear, concise way. We go with you to the hearing and we're there to support and advise you every step of way.
Ideally we want to help you during this early stage of protecting your license. However, if the issue isn't resolved and you do need representation before the Licensing Board on a filed complaint, emergency suspension, or other Board hearing, see below on how we can help. See how we can help Click Here!
How We Help You Renew Your Healthcare License
Are you struggling to interpret and truthfully answer questions on your license renewal application?
This is so important! Did you know that by not answering the questions on your renewal application honestly you could be charged with material misrepresentation and fraud? You might worry about how to answer questions related to convictions, your drug and alcohol history, past disciplinary actions or termination. Unfortunately, many healthcare professionals violate the law without even knowing it, just by answering a question improperly.
We help you through the application process so that you answer honestly. We help you draft your response to explain to the Board how you did not violate the licensing laws. With the right legal help at this early stage, the Board may grant your license without a personal appearance.
How We Represent Your Interests at Hearings Before the Licensing Board
Most of our clients are hardworking professionals that never thought they'd get in trouble before the Board. Yet it happens. We will defend your license and protect your career.
Have you received a hearing notice regarding a complaint that has been filed against your license?
This is the point in an investigation when charges have been filed and the State is making their case on how you violated the law. If the State proves their case, the Board will decide if you are to be reprimanded or if your license will be placed on probation, suspended or revoked.
Your license is on the line so make sure you do not waive your right to an attorney! If you were to defend yourself, you would need to know the licensing laws and know how to object, cross-examine and enter evidence. This is not your area of expertise, so let us handle it! We've represented hundreds of clients before the Licensing Board and most were in situations likely very similar to yours. See how we can help Click Here!
Have you been ordered to attend a hearing to "show cause"?
This hearing takes place when you've violated the terms of your final order while under probation or suspension. Many times the Licensing Board is following up on a lack of follow-through with a Board mandated substance abuse monitoring program. Our job as your attorney is to provide an explanation of why you weren't able to follow through in a particular instance but are continuing to show overall compliance and thereby limit further discipline.
Have you been called to a hearing for an emergency suspension on your license?
The Licensing Board has the right to suspend your license if there is a clear and immediate danger to public health and safety. If the Board has concerns that you are a threat to the public, you will be unable to work in your profession, starting immediately for a period of up to ninety (90) days. At this hearing a strong defense needs to be made showing that you can continue in your profession with no danger whatsoever to the public. Anything you say in the hearing can be used against you, even in criminal prosecution.
This is when you want an experienced attorney, who knows how to object, cross-examine and enter evidence. This a stressful time and it's best to have an advocate in your corner who can protect your legal rights and show you are not a danger to the public.
Are you ready to get your license off probation or suspension?
Once you've completed the requirements of your probation or suspension you're probably more than ready to get that restriction off your license. However, if you are trying to do this alone, you are probably encountering red tape. Lifting probation or suspension can be a complicated process requiring legal preparation and experience. At the hearing there needs to be an opening statement, your testimony, any witnesses and evidence as well the cross-examination of State witnesses and closing arguments. Although you know you've met the requirements and think the process may be simple, this is actually a court type proceeding and can be difficult for someone without proper training.
This is a heavy load and that's why our legal team helps you meet the various Board requirements, file the necessary motions, obtain evidence, prepare you and your witnesses, and present your case to the Board. We want to get your career back on track as quickly as possible! See how we can help Click Here!
Do you need to respond to a notice of proposed default?
What if you don't show up for a hearing? Unfortunately, this happens when you haven't kept the Licensing Board updated with your current mailing address or when the letter to appear comes while you're out of town. Regardless, when you don't show up the Board will send you a notice of proposed default and you have a limited time to respond. If you don't respond to this notice quickly they will assume the facts they have on the case are true and you will be unable to prepare any kind of defense. We work with you to prepare a legal motion to set aside this default so you can have your day in court to protect your license.
Do you have a licensing issue that's not addressed above? That's not a problem, just go to the Tell Us Your Story page and we'll respond to any questions you may have about working with our legal team to protect your license.