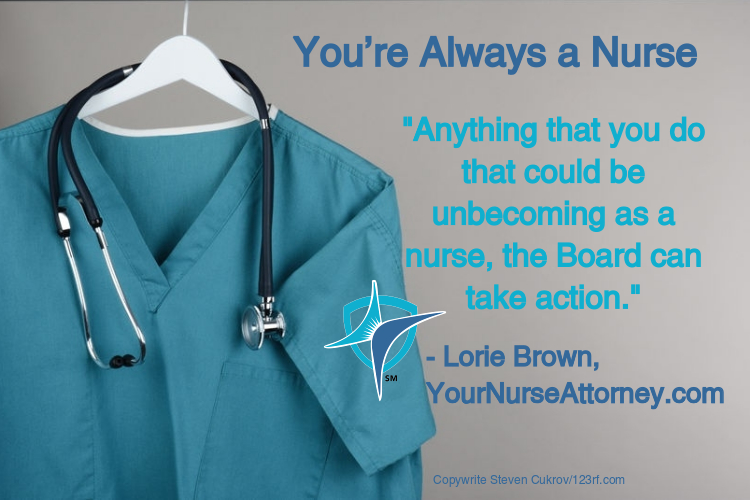 Year after year, nursing is voted as the most trusted profession.
And there's good reason for that because we help people at their most vulnerable times.  We are entrusted with their health, their healing and their mental, physical and psychosocial well-being.
Historically, nurses were nuns which adds to our trustworthiness and credibility.
Anything that you do that could be unbecoming as a nurse, the Board can take action.  If you have a criminal matter against you, you must notify the Board.  Each state varies so I strongly recommended that if you are arrested, know your Nurse Practice Act and reporting requirements so you can report an arrest or conviction in a timely manner.
Remember, anyone can report you to the Board.  I've had ex-spouses report nurses to the Board.  Given this, it is important that you remember that you are a nurse 24/7 so no one will report you.
One of my biggest complaints about TV shows with nurses is when they are portrayed going to a bar in their scrubs and drink alcohol.  This is conduct unbecoming of nurse and is unprofessional.  I have no problem with anyone drinking responsibly but I would recommend changing out of your scrubs first!
Remember, it is your license and your livelihood and so protect it.