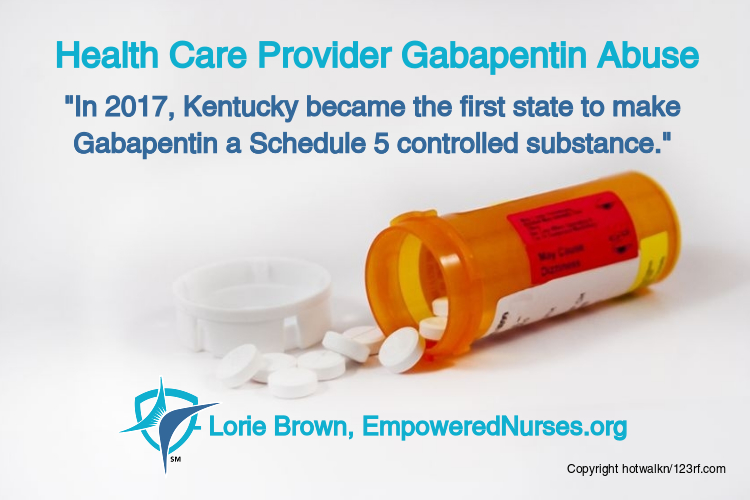 I have recently seen a number of health care professionals using Gabapentin, which is used to treat epilepsy, postherpetic neuralgia (shingles), but also widely prescribed off-label to treat fibromyalgia, neuropathy, migraines and other chronic pain conditions.  In 2016, 64,000,000 prescriptions were written in the U.S. for Gabapentin, the 10th most prescribed medication.  This is a 49% increase in just 5 years.
In researching this issue, it appears that Gabapentin can increase or heighten the effects of opiates as well as heroin, marijuana and cocaine.  With the opioid epidemic underway, people are looking for another way to relieve their pains and help them to relax, sleep and feel good.
Most drug tests do not check for Gabapentin unless it is specifically included in the panel.  In 2017, Kentucky became the first state to make Gabapentin a Schedule 5 controlled substance.  It is something that I assume will occur eventually in other states as well.
If you take Gabapentin, just like any controlled substance, I would suggest strongly that if possible, get off it.  I believe this substance will be tested more and more even though at present it is not a controlled substance in many states.  It will be soon but, for now, the Boards are on alert to look for Gabapentin abuse.