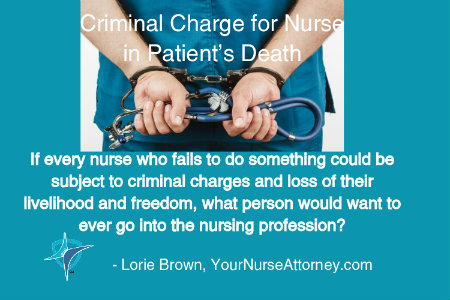 On April 12th of this year, Christann Shyvin Gainey, L.P.N., was caring for a patient named H.R. McMaster, Sr. who was recovering from a stroke in a Pennsylvania facility.  During her shift and unwitnessed, Mr. McMaster fell and nurse Gainey was seen on surveillance video failing to perform neuro checks thereafter as required by the facility's policy.  Mr. McMaster was found dead sitting in the lobby of the facility.  He suffered blunt trauma to the head from an unwitnessed fall and developed a subdural.
Nurse Gainey has now been criminally charged for the involuntary manslaughter of Mr. McMaster and faces possible other charges as well.
I wish to point out that the late Mr. McMaster was the father of President Trump's former National Security Advisor, H.R. McMaster, Jr.
What bothers me about this case is that, if the claims are true, then this is malpractice.  She had a duty to perform a neuro check and breached that duty by not doing it.  Had she performed the neuro check, it is possible that Mr. McMaster's declining neuro status would have been recognized and he might have had treatment and survived.
This is negligence; not a criminal matter.  I have been involved in several of these types of cases and I don't know of any nurse who was charged criminally.  If every nurse who fails to do something could be subject to criminal charges and loss of their livelihood and freedom, what person would want to ever go into the nursing profession?
Every day, nurses have the duty to do the most difficult things in taking care of their patients.  Yet, if their freedom should be on the line by being subjected to criminal charges, that is another story.  We don't know if she had 50 patients to care for or what was happening that night.
According to the news accounts, Ms. Gainey tried to cover up the neuro checks and reportedly falsified her paperwork by documenting the neuro checks and one 20 minutes after Mr. McMaster passed away.  The video showed otherwise.
Admittedly, this is just one side of the story and it belongs to the prosecutor.  We will not full story until when and if everything is released.
If it is proven that Nurse Gainey falsified the medical record, and apparently there is video to document this, that would show a fatal flaw.
I hope this does not set a precedent to criminally charge nurses for what should be classified as negligence.  I hope Ms. Gainey is acquitted.  It is sad to think that there may be a different handling of a case if a patient is connected to someone who worked at the White House.
I'd love to hear your comments below.