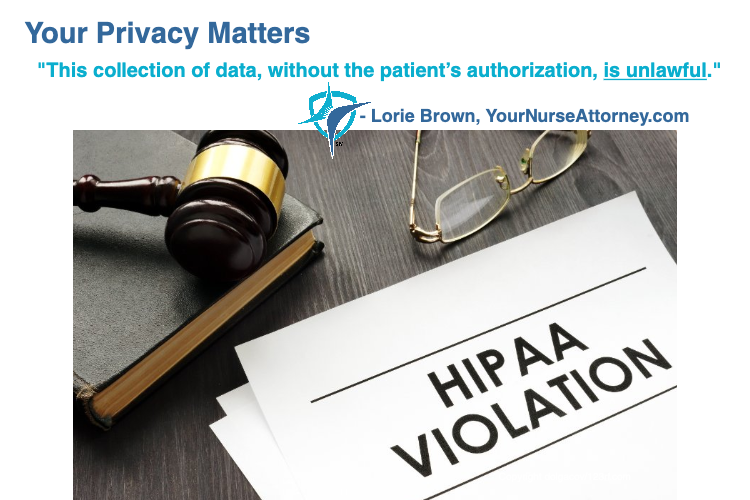 There is zero tolerance for nurses who violate HIPAA!
Meta, Facebook's parent company, is being sued in 2 separate class action matters, one involves the University of California San Francisco and Dignity Health while the other is on the opposite coast at Medstar Health System in Baltimore.
Class action lawsuits involve grouping people as Plaintiffs in an action which then must be certified by a judge.
The lawsuits allege violations of HIPAA, and that private health information was shared with Facebook through Meta Pixel on websites of healthcare organizations.  When users visited a website, Meta Pixel would then add on their Facebook page the exact information on which they were searching.
The Plaintiffs claim Facebook's Meta Pixel tracking tool "is being improperly used on hospital websites resulting in the wrongful, contemporary, redirection to Facebook which would ask the patient to register, sign in/out of the supposedly 'secure' patient portal, request or set up appointments, or call their provider via their computing device."
This collection of data, without the patient's authorization, is unlawful.
In these days, if you were to look at something online such as from Amazon or Nordstrom, such companies use tracking tools (cookies) telling them what items you have been viewing.  It follows you and shows ads when you go to other sites.
My privacy is important so, obviously, I do not want to "leave tracks" or have my confidential medical information collected and used without my express approval.
It will be interesting to see what results come from the litigation of these cases.
What are your thoughts on any personal information, medical or otherwise, being shared without permission?