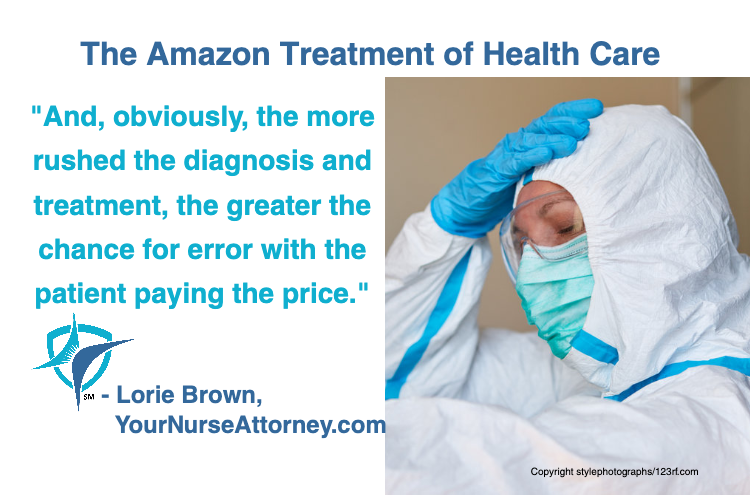 Today, everyone expects the "Amazon treatment" meaning they want health care immediately!
The delivery of health care is no longer the general practitioner in your community who has been there for years caring for patients ranging in age from birth through their geriatric years.
There are same day clinics and pharmacies that see patients, there are walk-in clinics at hospitals and urgent care centers literally every mile or 2.  You can even get a same day telehealth appointment with a provider.
Unfortunately, with this quicker, faster health care system things do not get accurately diagnosed and treatment is based on symptoms rather than diagnostic determination to find the correct cause of the ailment.  More mistakes are possible.
Now, would you think this makes for good patient care?
I think this "McDonald's" way of medical care with patients not being properly diagnosed in a timely manner will lead to more medical malpractice claims against health care providers.
We have an "Amazon" type practice of medicine because almost every health care provider is required to see a certain number of patients each hour.  To get to a specialist or a proper worked up for a problem, it can take some time to see a specialist, even take a test and get the correct diagnosis and prescribed the requisite remedy treatment.
And, obviously, the more rushed the diagnosis and treatment, the greater the chance for error with the patient paying the price.  This impacts nursing as well as patients want things now.  We will see what the future holds and if this model of healthcare will continue.