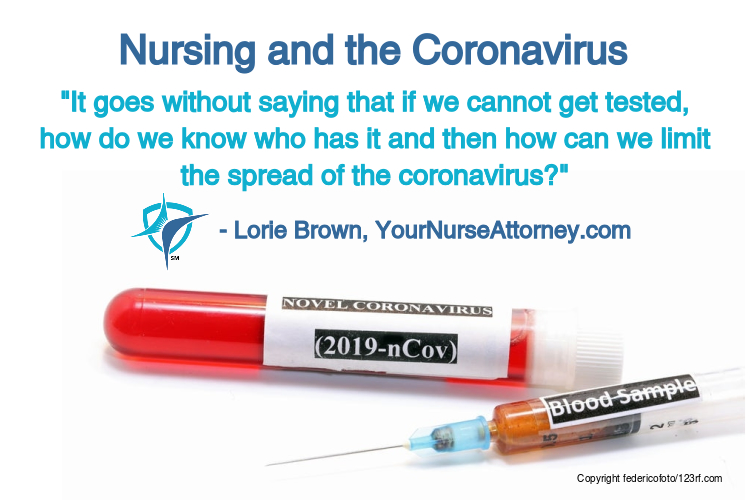 A nurse working at Kaiser in California took care of a patient who was positive for the coronavirus.  She volunteered to care for this patient because she had training on the recommended protective gear.  Her assumption was that should something happen to her, she would be cared for.
Unfortunately, after a few days passed, the nurse became ill.  She put herself on a 14-day self-quarantine period.  However, she could not get tested to confirm whether she had contracted the coronavirus.  At that time, she was put on some type of list.
The United States has the lowest number of tests conducted for the coronavirus as compared to the rest of the world.  It goes without saying that if we cannot get tested, how do we know who has it and then how can we limit the spread of the coronavirus?
Fortunately, this nurse had the support of her union, National Nurses United, which hosted a press conference on this matter at 11:00 A.M. PDT on March 12, 2020.  You can listen to it here.
What concerns me about this situation is that this nurse took care of a patient with confirmed coronavirus and became ill.  My issue with this nurse who became ill after she cared for the patient is that if it is not proven that she contracted the coronavirus during her treatment of the patient, her employer would have grounds to deny any workers compensation claim she might make.
It is very important that nurses who are exposed to the coronavirus get the proper documentation, so they not only get their time off but also for any medical care co-pays and any other sequelae.
I hope nothing like this happens to you, but it possibly could.  Approximately 65 employees from the nursing home where many of the deaths from coronavirus are now ill but unable to get confirmatory testing.  It's scary that all these people are getting infected and I am hopeful they can contain the virus.
In the meantime, do whatever you can do to keep yourself healthy including taking vitamin C, exercising, drinking plenty of fluids, get adequate sleep and taking probiotics.
What has your facility done in light of the coronavirus outbreak?  Have any specific precautions been put in place there to protect you?
Please share in the comments below.