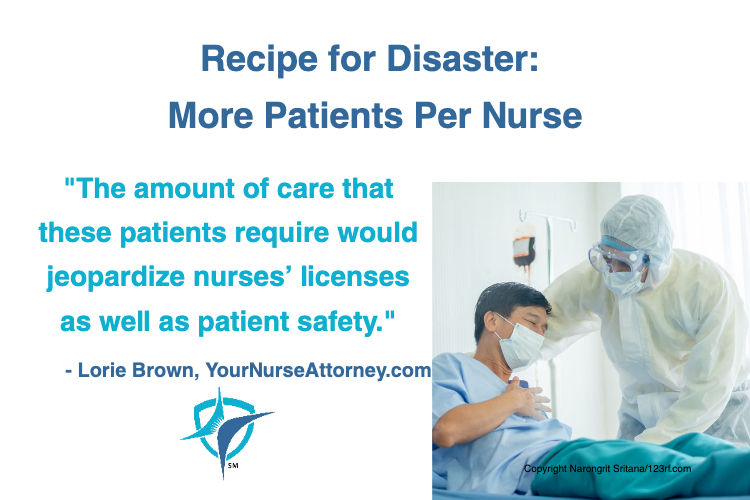 California is the only state that has mandatory minimum staffing.  However, when the pandemic hit and ICUs were filled to capacity, the state's Department of Public Health allowed hospitals to apply for a temporary expedited waiver which would allow each nurse to care for more patients.
The law had allowed nurses to take only 1 or 2 patients in ICU during the pandemic but now with the introduction of the waiver, nurses must take even more extremely ill patients into their care.  This further burdens nurses who now may have to take care of up to 5 ICU patients at a time.
Although the California Department of Health will no longer accept any expedited staffing waivers as of this past Monday, the hospitals that have the waiver can still flex their staffing and require nurses to take care for more patients.  Kaiser Permanente in San Diego is one of those hospitals that their ICUs were filled with the surge of COVID patients in December and January.  They were not able to comply with the 2 person staffing ratios.
However, the University of California-San Diego did not apply for a waiver and has been able to provide nurses to keep patients safe and ensure they are properly cared for.  Expedited waivers pose a dangerous risk to both patients and nurses.  California nurses have fought hard to have mandatory minimum staffing.
Can you imagine taking care of 3, 4 or even 5 ICU patients?  The amount of care that these patients require would jeopardize nurses' licenses as well as patient safety.  It is scary that the California Department of Public Health has allowed these ratios to be relaxed, especially during a time when patients are not allowed to sue for any alleged malpractice.
I encourage any who are working in any California facility which has been granted a waiver to talk to their union representatives or, if there is not a union, to communicate with their director of nursing about having those mandatory minimum staffing requirements reinstated so that patients get adequate and proper care.