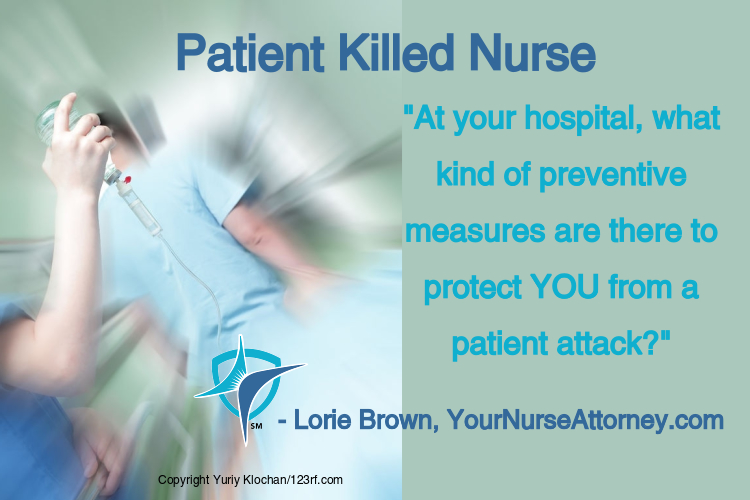 Louisiana Registered Nurse Lynne Truxillo died on April 11, 2019.
At Baton Rouge General Hospital on April 4th, when patient Jessie Guillory attacked one of Lynne's coworkers, Lynne stepped in and pulled him from the other nurse. As Nurse Lynne Truxillo tried to escape his grasp, Guillory grabbed her by the neck and violently slammed her head down onto a desk before others could restrain him. In the melee, Lynne also suffered a pulled muscle but as a dedicated nurse, she finished her shift.
Six days later, she returned to the hospital for care and was placed in the ICU. Sadly, Nurse Truxillo passed away at the age of 56. An autopsy showed the trauma of the previous week resulted in blood clots in her leg which led to pulmonary emboli. The death of the wife and mother of 2 was ruled a homicide and Guillory was charged with manslaughter.
I have seen situations where nurses have to face an aggressive patient and is forced to defend themselves. Incredulously, this can result in a claim of patient abuse. So where do we draw the line?
Nurses arrive at work prepared to help patients; not to be injured. What is going to be done to stop these tragedies? Numerous nurses are injured, some seriously, and even raped in the past several years.
At your hospital, what kind of preventive measures are there to protect YOU from a patient attack? Is your supervisor supportive of you when you report an aggressive patient? Let me get your valued feedback and opinion below.