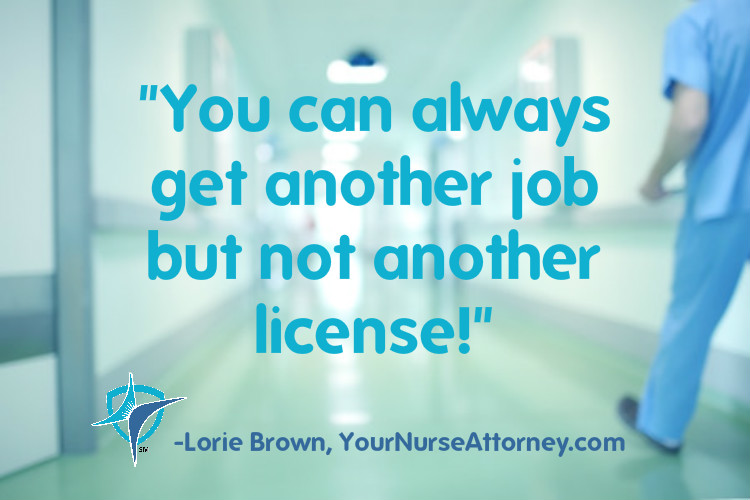 I am known for saying, "You can always get another job but not another license!"
If you smell the handwriting on the wall, resign.  If you get terminated, on every future job application you will have to disclose that you were terminated.  Otherwise, not to do so is called fraud and material misrepresentation in obtaining a license.
Some nurses will say, "Well, I was there only a short time."  It does not matter!
In fact, when you sign your employment application, there usually is language saying that you affirm, under penalties of perjury, that the foregoing is true and accurate.  So, when you list your previous jobs and were terminated from any, you are required to truthfully note so.
If you are concerned about resigning or need a little help, one of the services we, at Brown Law Office, provide is what we call a graceful exit.  This is where we ask your employer to allow you to resign because your employer must accept your resignation.  Job applications for a future job could ask if you resigned in lieu of termination in which you must answer honestly.
We also ask that the employer provide you with a neutral reference, not to contest your application for unemployment benefits and not to report you to the licensing board if there is not a statute that requires them to do so.
A graceful exit allows you to smoothly transition from that position into a future job without side effects.
I hope you are never in this situation and are happy where you work.  But, in case you find yourself in that position, just remember to make sure you give the notice that you need to give, make sure that your resignation is accepted and … exit gracefully.