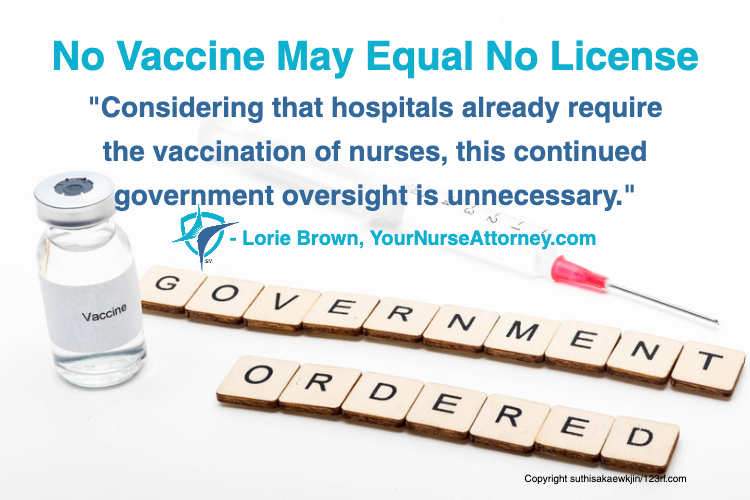 The Oregon State Board of Nursing proposed new rules that would require nurses to be vaccinated as a condition for being licensed.  Similarly, the Quebec Order of Nurses announced that their nurses must be vaccinated or face suspension of their medical licenses.
I can understand if your employer requires you to be vaccinated as that gives you the choice to either work for them or not.  Besides, you can always get another job elsewhere.
Nevertheless, to take away all your choices to maintain your license, in my opinion, is an overreach.
While there may be legitimate and valid reasons for anyone to refuse to be inoculated, such as a medical condition or religious belief, to state unequivocally that a nurse must be vaccinated as a condition to keep a license is going too far.
The Oregon Nurses Association provided a survey showing 60% of nurses at that state's largest hospitals are considering leaving the profession early.  With the shortage of nurses and the increasing number quitting now rather than subject themselves to the mandates, early retirement of nurses only deepens the shortage of nurses and discourages potential new nurses from joining the dwindling ranks of the profession.
Considering that hospitals already require the vaccination of nurses, this continued government oversight is unnecessary.
Are there not places where nurses who choose to not get any of the vaccines can work safely?  What about work from home triage?  What about working for an insurance company doing wellness care from home?  There are so many other avenues where nurses can be utilized without having to submit to government mandatory vaccinations in order to have a professional license.