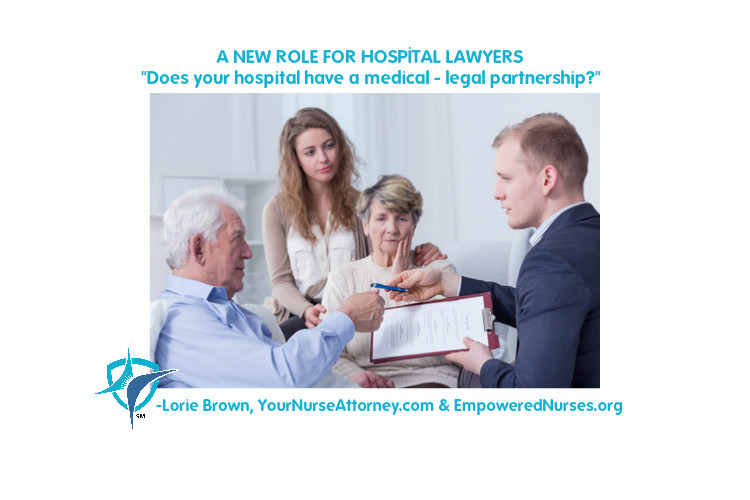 Recently I read an article from Kaiser Health News about how hospitals are hiring lawyers to assist their patients with legal issues.
I think this is so interesting that hospitals are becoming more full-service and working with patients to help them with issues outside of their medical care that will help them maintain their health and well-being.
In one particular situation, a lawyer at a hospital helped a patient to change her name by assisting her in publishing the name change in the newspaper, giving notice to her former spouse and aiding her in making the change official with organizations such as the Social Security Administration and Department of Motor Vehicles.
In other situations, attorneys could help patients with just about any issue from being threatened with eviction to undergoing gender transition.  In other matters, attorneys have assisted in the filing of a protective order from a violent spouse, appeal an insurance claim denial or get involved in child custody, guardianship or power-of-attorney issues.
Legal issues can affect a person's health and well-being so if the matters are being handled, they then can better concentrate on their medical issues and recuperation.
One attorney helped a patient get a federal housing subsidy and helped her apply for Social Security Disability benefits and appealed the Administrations denial of benefits.
The Mount Sinai Medical Legal Partnership is one such example where attorneys can help patients with their legal issues.
Does your hospital have a medical – legal partnership?  Do you think this is advantageous for patients to have an attorney to assist them with their legal needs?
I'd love to hear your thoughts below.