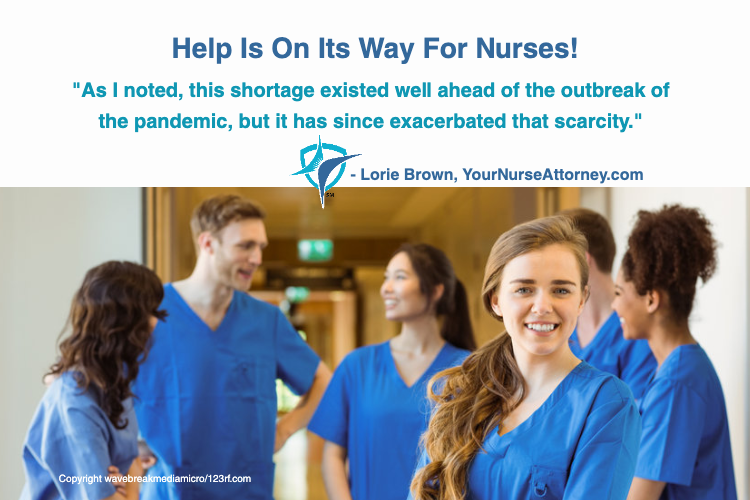 The Indiana legislature has proposed regulations to address the state's nursing shortage.  [Story].
Because of the resultant loss of staff due to COVID, there are thousands of nursing jobs open not only across the Hoosier state but around the country.  According to Community Network, there are some 4,000 nursing jobs open in Indiana alone.  This shortage is resting on top of the shortage that was there prior to the pandemic.
The bill pending, before the legislature in Indianapolis, would allow nursing programs that have been operative for at least 5 years with an 80% passing rate of NCLEX exams to increase enrollment by any percentage that the school deems appropriate rather than the current limit of 25% per year.
This status would then allow nurses with a bachelor's degree to teach associate level nursing courses if they are enrolled for their master's degree program.  It also would allow more than half of nursing program instructors to teach part time and for the school to conduct more student clinicals on simulations of mannequins rather than in the hospital.
Indiana is estimated to eventually need 5,000 additional nurses by 2031 and, at present, the state is producing only about 1,350 graduates per year.
As I noted, this shortage existed well ahead of the outbreak of the pandemic, but it has since exacerbated that scarcity.
I find interesting that nursing school enrollments are increasing!  That is like the situation after the 9/11 attacks where many people chose to become police officers or firefighters because those were the heroes of that era!
I trust that the number of those going into nursing will continue to rise because of the "calling" more so than for the money and the availability of job security.
What are your states doing to increase enrollment in nursing schools?  Let me know in the comments below.