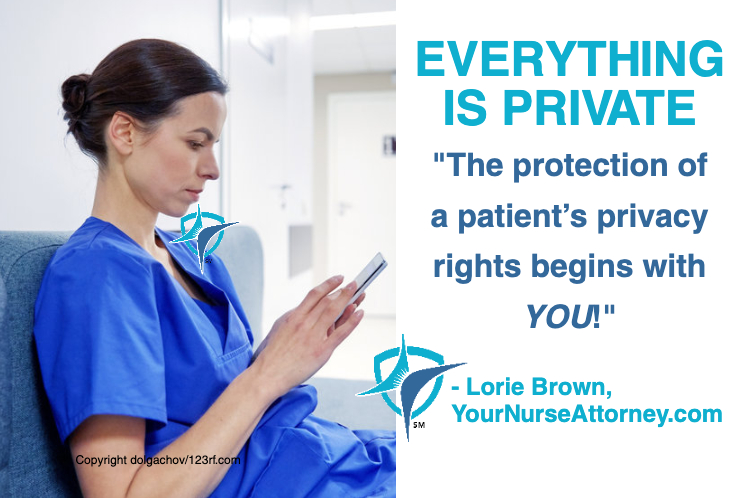 Can you imagine seeing on social media a picture of a baby that was born with gastroschisis, a congenital disorder where the infant is born with the intestines outside the body?
That is what happened with a photo containing the caption of "My night was going great, then BOOM!"
A neonatal care unit nurse at Jackson Memorial Hospital in Florida decided to post this baby's photograph and caption on Facebook without the consent of the parents or the hospital.
Clearly, this is a HIPAA violation!
Any healthcare facility employee who violates privacy rules of any patient is subject to disciplinary action which could include suspension or even termination.  And nurse Sierra Samuels was terminated from her position at Jackson Memorial.
As of this writing, Ms. Samuels, who reportedly became a licensed practical nurse in 2015 and obtained her R.N. license 2 years later, still has a free and clear license.  It is unknown what the Florida Board of Nursing will do hereafter.
As nurses, we see many striking things during our care of patients.  But we can never share them with others, especially through social media.  It is important to protect every patient's right to privacy, no matter how old or young they may be.  As in this case, even if the child's face had not been shown, people knew where Samuels worked, and her actions could have exposed the child and parents for possible identification.
The protection of a patient's privacy rights begins with YOU!
For example: you cannot post a photo of a room after a patient is discharged or passes away because if someone knew the room's occupant was in that hospital, it could lead to the discovery of the patient's identity.  Another point, any items that are removed from a patient's body cannot be photographed and disseminated through any means.
It is safest to never photograph or comment on anything and keep your work life private with no discussion, no photographs going outside the health care facility.  Your license is too important to risk.