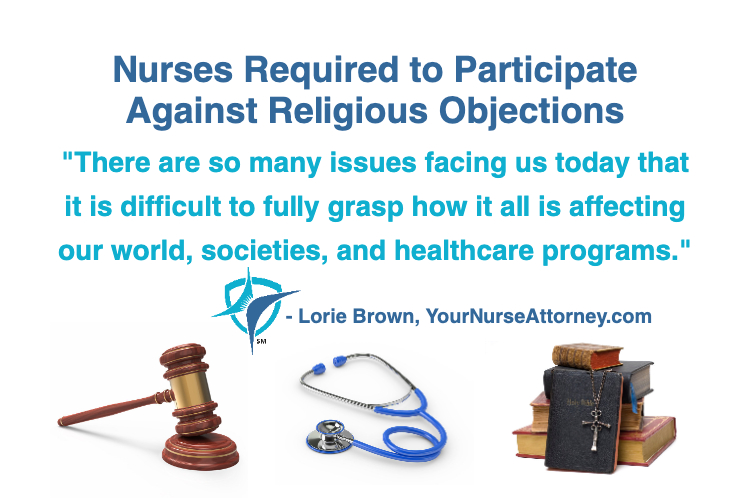 The United States Department of Justice filed a lawsuit against the University of Vermont Medical Center (UVM Medical Center) for forcing their pro-life nurses to participate in abortions.  Even if a nurse expressed a religious objection to assisting in a sterilization or an abortion, the UVM Medical Center still assigned them to the procedures.
However, the Biden Administration then recently withdrew the case and asked that the investigation be terminated.  There was no reason given why this action was suddenly reversed.
Under the law, an employer cannot discriminate against you for your religious beliefs or moral convictions.  If a nurse has such beliefs opposing sterilization procedures or abortions, the employer is required to respect those convictions.
An interesting point is that the Biden administration is in favor of withholding federal funds from healthcare facilities that do not impose the mandatory COVID inoculation requirement.  However, how does that affect religious objections to the inoculations?
There are so many issues facing us today that it is difficult to fully grasp how it all is affecting our world, societies, and healthcare programs.  What are your thoughts on these two issues of federal government interceding on healthcare activities on both the personal and facility levels?
Let me know your thoughts below.