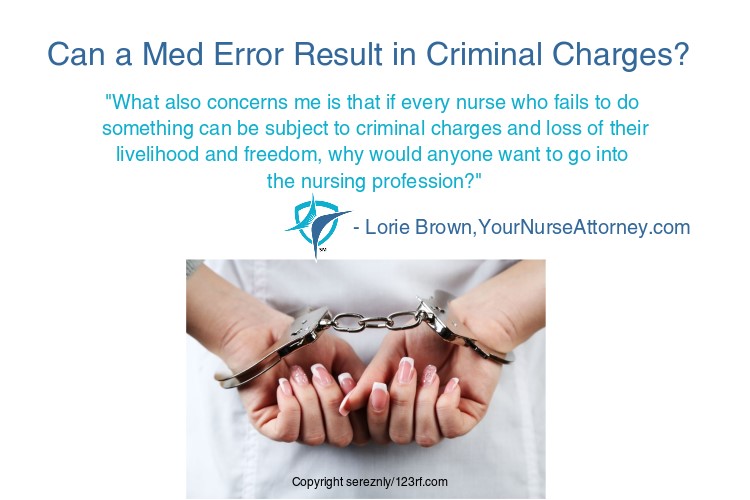 On December 26, 2017, Charlene Murphey was a patient at Vanderbilt Medical Center where she was being treated for a subdural hematoma.  A PET scan was ordered and she was transported to that department where she stated she suffered from claustrophobia and was afraid to have the PET scan.  Versed was ordered.  Why Versed was ordered is unknown without monitoring.
Radonda Vaught, a Tennessee Registered Nurse since 2015 went to the medication dispensary machine to find Versed for the patient. Since the order was not put in the system, the Versed did not pop up on the patient's profile. Ms. Vaught overrode the system and entered the first 2 letter V-E and selected the first medication, vecuronium.
30 minutes after the medication was administered, they realized the patient, in the PET scan tube, was not breathing. They resuscitated her but by then she had suffered considerable brain damage and shortly thereafter removed from life-saving equipment.
Nurse Vaught was indicted by a grand jury on January 5, 2018, on charges of reckless homicide and impaired adult abuse.
I have pieced together what I could from numerous articles.
Evidently, Vanderbilt Medical Center swept this matter under the rug and claimed the patient's death was natural. It was not until a year later, when the Center for Medicaid and Medicare Services (CMS) investigated Vanderbilt and issued its report that the truth of this matter was disclosed and the family was informed.
CMS could have suspended Vanderbilt Medicare reimbursement payments if the hospital did not take steps to prevent future accidents. Vanderbilt quickly provided CMS with a corrective plan so that the reimbursements were no longer in jeopardy.
Surprisingly, Vanderbilt told the Davidson County Medical Examiner that the patient succumbed to a medication error was "hearsay!"
This brings up a couple of issues. First, why was versed ordered without monitoring? And, second, why didn't a warning pop up on the medication dispensing system about the vecuronium?
Usually cases like this are not just one person's errors.
What bothers me is that Nurse Vaught is being charged in a criminal matter. The event was negligence and flat-out malpractice for which the family has not sued. Ms. Vaught clearly violated the Five Rights of Medication Administration and did not note the medication that she was giving.
What also concerns me is that if every nurse who fails to do something can be subject to criminal charges and loss of their livelihood and freedom, why would anyone want to go into the nursing profession?
Obviously, Ms. Vaught was a relatively new nurse and did not have experience with this medication. There is no forgiving her actions but I believe she should not be charged criminally. There was no intent to hurt the patient. Nurse Vaught was just trying to do her job in the best she could.
There 4 elements needed for malpractice. "Duty" which is what those acting under same or similar circumstances would do, "breach of that duty" meaning they didn't do something they should have done or did something they should not have done, it must cause harm and there must be resultant damages. This is clearly malpractice.
On the other hand, reckless homicide is the killing of another by a reckless act. Reckless means a person acted recklessly with respect to circumstances surrounding the conduct or the result of the conduct where the person is aware of or consciously disregards a substantial and unjustifiable viable risk that the circumstances exist where the result will occur.
Usually, a reckless homicide is when someone recklessly drives another vehicle and unintentionally kills another.
In this case, was Nurse Vaught aware of the substantial and unjustified risk of giving medication and chose to ignore it? That would be for a jury to decide.
I feel sad for her going through this and I hope this does not set a precedent to criminally charge nurses for what should be classified as malpractice.
What are your thoughts are on Nurse Vaught? I'd love to hear your comments below.