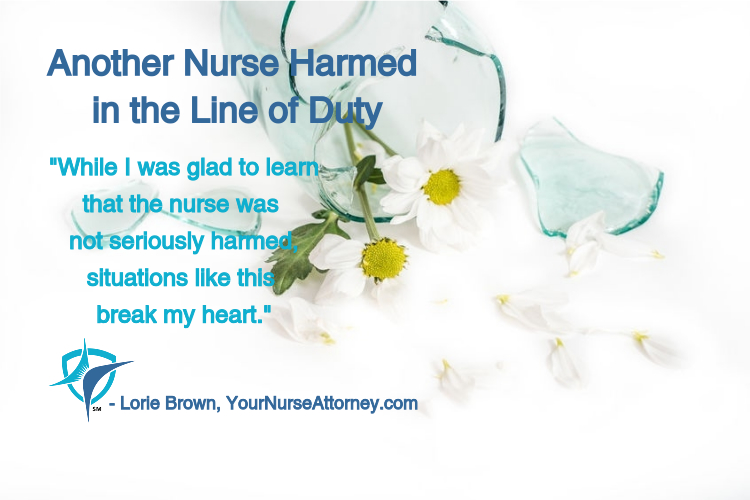 On June 16, 2020, a nurse at Community Hospital in Munster, Indiana was assaulted by a psychiatric patient.  Two retired Lake County sheriff officers working as hospital security promptly rushed to the nurse's defense.  When the patient started choking 1 of the officers to the point of near unconsciousness, the officer's partner pulled his weapon and fired, killing both the struggling officer and his attacker.
While I was glad to learn that the nurse was not seriously harmed, situations like this break my heart.  Still, it concerns me that nurses are put in harm's way while doing their job.  Something needs to be done to protect them.
One such nurse is paving the way for this.  Dr. Sandra Risoldi, founder of NursesAgainstViolence.org is an advocate for change and for nurses to speak up about workplace violence.  I'm glad that she is leading this charge to help others.
What is your facility doing to prevent workplace violence?  What can they do to ensure events like the Indiana incident do not happen to you or any of your colleagues?  I invite you to leave your thoughts and comments below.