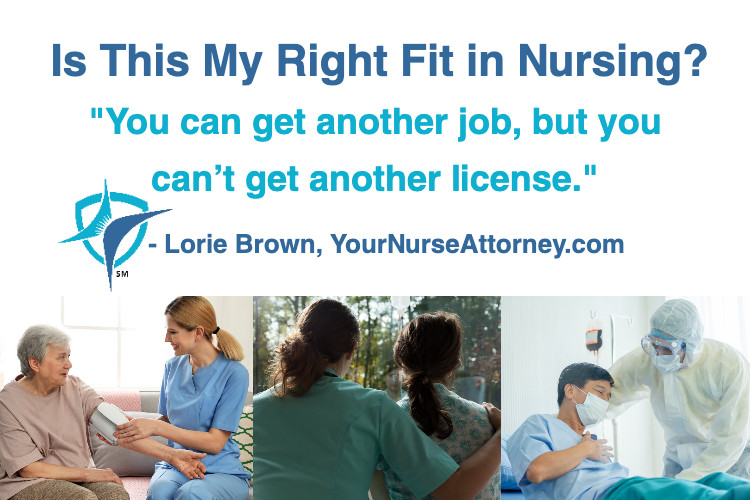 Frequently I hear of nurses who are called before the Board because they were working in an environment that was not "the right fit" for them.
You'll know when you fit in an environment because it will be one where you feel great, enjoy what you do, have the support of your colleagues, your management, and love to go to work.
Yet, I see so many acute care nurses who found it was not a good fit for them and then, because they loved the consistency of long-term care, they moved into that other area.  Others do not do well working with the large number of long-term care patients but do fare much better in ICU.
Some nurses tell me they saw "the handwriting on the wall" but continued to work longer until the "shoe dropped" and they found themselves in trouble and before the Board.
The nursing field is filled with many amazing prospects.  So, it is most important that you find the area and opportunity, something that you love, that is the right fit for you.
It is not unusual for a nurse to leave one system and go to another saying, "Oh, it's so much better here!  I wish I had switched sooner."  And then there would be another nurse in another facility transitioning to the one that the first nurse had just left saying the same thing. "Oh, it's so much better here!  I wish I had switched sooner."
The nursing shortage is a blessing and a curse.  A blessing because there are so many jobs available to provide opportunities for any nurse but, too, it is a curse because the nurse scarcity results in short staffing.
As I always say, "You can get another job, but you can't get another license."  So, make the extra effort to find the field and job that is a right fit for you