Attention: Nurse Practitioners
Finally! A Way to Get Trustworthy Legal Advice Right When You Need It, Without Paying Exorbitant Fees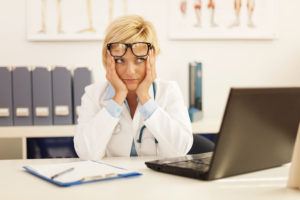 Have you ever been worried because a legal issue has come up and you're not sure how to handle it?
You think about calling an attorney, but that has you worried too… You don't want to have to fork over a retainer or pay hundreds of dollars an hour to get your question answered.
So you just continue to worry and "hope" that you're not making a serious legal mistake. Because you know an honest mistake could end up jeopardizing your practice, your license or your financial future…
There has to be a better way for Nurse Practitioners to get the legal assistance they need.
There is! You can have your own Consulting Counsel available to you throughout the year for a very reasonable price.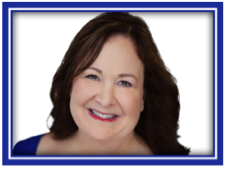 Before I share with you how this works let me introduce myself. My name is Lorie Brown and I'm a Nurse and an Attorney. For the past 26 years I've been working as an attorney, representing healthcare professionals with malpractice matters, license defense and more.
Over the years, I've found that many Nurse Practitioners struggle with a myriad a legal issues, yet are hesitant to hire an attorney. I can't say I blame them. It's hard to find the right consulting attorney – someone who not only understands the ins-and-outs of healthcare industry but who you can trust to give you straightforward advice. Too many attorneys seem to make things more complicated and confusing for their clients!
Maybe I think differently because I started my career as a nurse. I understand the issues my clients are going through because I've been there. I approach my law practice, the same way I was trained to do in nursing—assess, plan, intervene, and evaluate. My advice is practical, it's easy to follow, and I hate legal mumbo jumbo as much as you do!
Introducing a New Approach to Legal Advice –
Now You Can Afford Your Own Consulting Attorney
If you're working as a Nurse Practitioner (especially if you're running your own practice), there are times you absolutely need reliable legal advice. So I made it my mission to come up with a way to make my legal services more affordable.
The reality of health care today is that's it's complicated! The stress can take a toll on you and suck the life out of your practice. So I decided to create an affordable membership plan – Consulting Attorney for Nurse Practitioners Plan.
This is a new approach to getting legal help that you're going to love!
By becoming a member you will get 8 points of contact with me over the course of the year. This is 8 times that you can reach out to me either by phone or via email and includes up to an hour of my time.
What kinds of legal issues can I help you with?
Set-up of your practice. You may have questions regarding the kind of practice entity you're allowed. For example, are you required to work with a supervising physician? Do you need to establish a limited-liability company (LLC)?
Licensing issues. You can be brought before the Board—or criminally charged—for reasons large and small. A Consulting Attorney can help you prevent these issues by being proactive if there is any concern.
Understanding and negotiating contracts. Think of all the contracts you need – vendor contracts, service contracts, payment contracts… Now you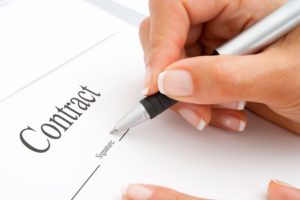 have me to look it over before you sign on the dotted line, so we protect your interests, and get my help navigating the complex collections process.  Everything but billing insurance.
Avoiding malpractice. I'll work with you to understand the legal pitfalls so you can avoid them. What kind of liability insurance will give you the right protection? What do you do if a patient threatens to sue you?
Employer issues. If you are an employer there are a variety of legal issues you need to know on managing employees – from hiring to firing, benefits, pay and more. For example, do you know how to fire someone the right way?
Employee issues. If you're the employee, you still can benefit from having your own consulting attorney. Remember that an employment contract is drafted to protect the interests of your employer. Who's looking after your best interests? And what if you're fired? Often there are options open to you in lieu of termination. I can help you navigate through your options during this difficult transition.
My goal is to prevent a problem rather than when it's too late by having a problem.  If you do need representation in Court, I can refer you to a qualified attorney in your area.
You're probably seeing that "hoping" for the best just isn't going to cut it when it comes to protecting your license, your practice and your career. It's kind of like that patient of yours who thinks they can solve their own medical problems via Google. You know they need your professional advice. Well the same applies here. You need a legal consulting expert who has the expertise and the experience to protect you.
So how much is this going to cost you?
I'm sincere in my desire to make this affordable to Nurse Practitioners. I usually charge $400 an hour, and although I believe I'm worth every penny because of my work ethic and fierce dedication to my clients, I understand that the cost may make many hesitate to call.
The good news is you can become a member of the Consulting Attorney for Nurse Practitioners Plan for only $125 a month for a limited time (regular price $149/month). By becoming a member you can reach out to me whenever you need some legal advice, either by phone or via email up to 8 times a year, and get up to hour of my time, each time! (When you compare this to my hourly rate of $400, it's not hard to see the value you're getting.) To get this incredibly reasonable offer all I ask is that you commit to an annual membership.
Legal problems can quickly become very expensive problems. I've seen too many health care providers lose their license or their practice, simply because they were not aware of the legal implications of their actions. I don't know is not a defense.  Membership will give you that peace of mind that you're protecting yourself so you can continue to focus on doing what you love.
Do you have questions? Here are answers to Frequently Asked Questions regarding this membership program:
Are there any legal issues that you don't address as part of this service?
I don't advise on billing issues related to health insurance.  I am licensed in Indiana and Illinois so if your matter involves representation in Court, that is not covered by this agreement but I would be happy to make a referral.
What if I need help beyond the 8 points of contact that are part of my membership?
I find that most issues can be addressed quickly and easily. By being proactive we can attack issues while they're small instead of waiting until they're out of control. But if you find yourself in a more complex legal situation, you can hire me at a reduced hourly rate (only available to members of this plan).
What can I expect working with you?
You can trust me to listen carefully and to always tell you the truth. I won't inundate you with legal mumbo-jumbo; instead you can expect straightforward, honest advice. No outcome can ever be guaranteed, but I promise to walk you through your legal issues and help you resolve them as quickly and as painlessly as possible.
This membership will give you peace of mind so you can focus on doing what you love, knowing that I'm available to advise and protect you from legal headaches.
Click here to begin your annual membership today. As soon as you sign-up I'll send you a welcome packet with instructions on how to reach me and also an agreement.  I look forward to working with you!