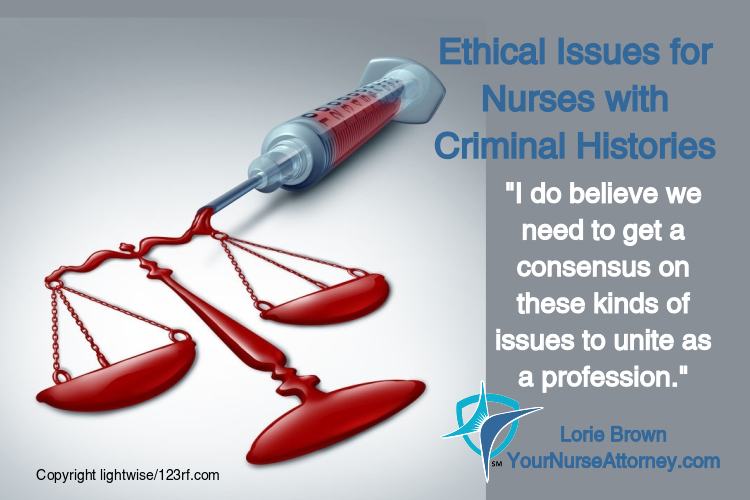 A nurse who had served 6 years in a federal prison for downloading sexually explicit images and videos of minors was rehired by a small Montana hospital.  The nurse's downloading of the exploitive imageries had been going on for 9 years when federal investigators traced her activities in 2008.  Prior to her conviction, she was a casual status employee who picked up other nurse's shifts at the facility but, after serving time, the hospital board rehired her as a nurse.  When she was in prison, her license was placed on suspension.  Once the nurse was released from prison, the Montana Board of Nursing felt she was safe to practice and she was able to renew her license. Would you want someone with a conviction of child pornography taking care of you, your child or a family member?
Certainly, her illicit activities did not interfere with her ability to practice nursing but it does bring up a question that is the target of my writing here: should a nurse be allowed to practice after he/she has been convicted of a criminal matter?
What about a person with drinking problems who chose to get behind the wheel of a car, crashed into another vehicle and killed the occupants?  The person was imprisoned for manslaughter and decided after their prison sentence that they wanted to be a nurse after being rehabilitated and serving their time.  Should a person who has committed manslaughter be allowed to be a nurse?
These are the types of ethical issue that boards across the country deal with every day, I certainly do not have any answers.  While I do believe that everyone deserves a second chance, each situation is unique.
The more direct issue here is whether that person is safe to practice as a nurse.  With the growing nursing shortage, hospitals are dealing with difficult questions and issues such as these.  Should the Nursing Board give the nurse a license and let the employer determine if they should be hired?  I would not be surprised to learn that all of my readers have a different opinion on them as well.
Like many areas in nursing, this is just one of those matters in which there may not be uniformity on how to approach such problems.  However, I do believe we need to get a consensus on these kinds of issues to unite as a profession.
I'm hesitant to ask but, nevertheless, I will … what are your thoughts about these difficult ethical issues?  Please leave a comment below.