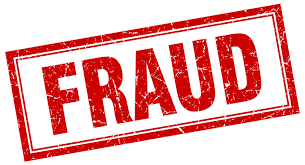 The California Board of Registered Nurses was backlogged when Governor Schwarzenegger was in office and it came under extreme scrutiny since the Board was taking no actions against dangerous nurses.  The Governor, in 2009, eventually replaced the entire Board.
The tyranny is not over.  Joseph Morris, the executive director, resigned this past February after several women working for the Board accused him of sexual harassment.
More so, in 2016 the State Auditor said there was a backlog of cases leading nurses to be more of a risk to patients.  These complaints were based on unprofessional conduct, drug use and negligence.
The Board took more than 1½ years to assign the complaint to an investigator regarding an allegation that a nurse caused the death of a toddler by giving the wrong dose of medication.  The nurse was allowed still to practice for 3 years while the complaint was under review.
But, if you want to know the real kicker, an auditor recently released a report in that claimed that investigators were allowed to only have 20 cases at a time so they could have time to adequately investigate the score of claims they had.
However, it was discovered in a draft of the auditor's report issued this week that in the investigators' haste to distribute cases among staff, the investigators had MORE than 20 cases and falsified their report to make it appear it was properly investigating allegations against the nurses' licenses.
What concerns me for the nurses, who were the victims of these false reports, what recourse do they have?
If you are a California nurse and have been disciplined, you may wish to go back to the attorney who represented you and make sure that the evidence that the state had was legitimate.
For those who settled their cases on false evidence, I am truly sorry.  I hope you can find some recourse.