Our Firm
Brown Law Office, P.C. was established in 1999 by Lorie Brown, RN, MN, JD. What makes our law firm different? We've worked in healthcare! As nurse-attorneys we have insider experience – we know the ins-and-outs of the healthcare industry and the legal challenges you face.
Meet Our Team
Founder, Lorie Brown, R.N., M.N., J.D.
Ever since I was a child, I wanted to be a nurse. After graduating from Indiana University in 1982, I finally became a member of the noble nursing profession and I was ecstatic! I felt I could finally truly live my life's purpose—I could help people heal by giving the best care my training could provide.
Right from the beginning, there were many aspects of nursing that I loved. I even went on to obtain a master's degree in nursing and practiced in a variety of nursing fields, including medical surgical nursing, management and administration. However, I found I was frustrated by the limitations. I felt I couldn't give the care I wanted to because my hands were tied by antiquated rules, nursing culture, and even unit status quo—all things I didn't anticipate as an eager nursing student.
So I made a career shift and decided to go to law school. I studied law at Indiana University, earning my J.D. in 1990. For the last 23 years I've been working as an attorney. It turns out that I still get to help people, only in a way different from what I expected.
There's a saying, "Once a nurse, always a nurse," and I find it apt. I naturally fell into representing nurses and other health professionals in need, usually with malpractice matters and license defense. It isn't hard for me to empathize and imagine what these nurses were going through while their ability to practice nursing was in question. I'm licensed to practice in Indiana and Illinois, however by partnering with other nurse attorneys and attorneys I help nurses nationwide get the legal support they desperately need.
In 2012, I founded Empowered Nurses (ENO), an organization designed to help nurses protect their licenses, so they can do their jobs with confidence, focus on serving their patients, and regain the joy in the profession they love. ENO provides resources, tips and strategies on protecting your nursing license and tools for empowerment. http://www.empowerednurses.org. I've also written a book on these issues, Law And Order For Nurses: The Easy Way to Protect your License and Your Livelihood. http://www.lawandorderfornurses.com
In my law practice, I perform the same process I was trained to do in nursing—assess, plan, intervene, and evaluate. I can't judge anything about new clients or their case until I analyze the situation. Would you like my honest assessment of your legal situation? Contact me today to get started.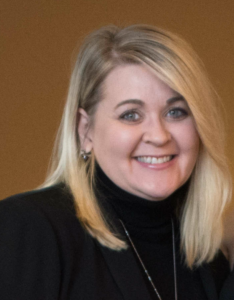 Melissa Wray, R.N., J.D.
I became a Registered Nurse after graduating from Boise State University in 1995.  While in school to obtain my Bachelor of Science in Nursing, I worked as a home health aide for hospice and home bound patients.  I became interested in the law when, in my junior year, I took a bioethics and law course.
Upon graduating from Nursing School, I returned to my hometown of Fort Wayne, Indiana and began practicing as a R.N.  I worked in medical surgical, telemetry, critical care and acute critical care rehabilitation.
Although I enjoyed bedside nursing, in 1999, I met with a judge for lunch and she "ordered" me to go to law school.  I took her advice and attended Valparaiso University School of Law in Valparaiso, Indiana.  I continued nursing in long-term acute critical care on weekends and eventually became a law clerk for a solo practitioner.  I also participated on the University's Moot Court and Client Counseling teams.  I graduated with my Doctor of Jurisprudence in 2002 with honors in Medical Malpractice.
After graduation, I began working in Merrillville, Indiana primarily in the area of medical malpractice.  I moved to Indianapolis in 2005, where I continued medical malpractice work.  I also began defending nurses and other healthcare providers before the various Licensing Boards.  In addition, I assisted in the defense of nursing homes and healthcare providers who were under investigation by the government for Medicare and/or false billing, or substandard care claims.
During this time, I participated on the Indiana State Department of Health's Pressure Ulcer and Healthcare Acquired Infection Initiatives.  I also authored articles and lectured before healthcare providers on various issues.
In 2012, I accepted a position as a risk manager at a large hospital system. I became certified as a professional healthcare risk manager ("CPHRM").  This allowed me to utilize both my nursing and law skills.  I conducted complicated investigations of adverse events, managed claims, completed system reports, performed follow-up interventions and made recommendations to top management with the aim of minimizing potential risk factors impacting patients, staff and visitors.
Although I met her a few years ago, I learned about the mission of Lorie Brown, Brown Law Office, P.C. and Empowered Nurses in 2017.  After spending time with Lorie and her staff, I decided to join the team.   I believe this is a great way to give back to nurses and other healthcare providers.  I consider it my mission to represent and advocate on behalf of nurses and other healthcare providers so they can continue to  do their life's work to provide care and advocate on behalf of their patients.
On a personal note, I adore my dog, my family and just love being a grandma.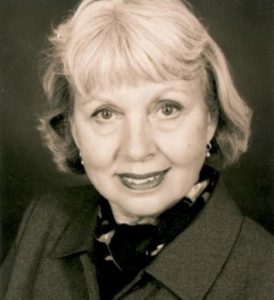 Phyllis Gallagher, R.N., M.A., J.D. 
When I first became a registered nurse, I thought I would always practice nursing.  After practicing bedside as a R.N. for a few years, I decided to go back to school.  Due to the convergence of different forces in my life, I had what I refer to as a "happy accident" and enrolled in Loyola Law School in Los Angeles.  I have been told that I have always been good at arguing and thought a law degree would make me more effective as a patient advocate.  I soon became a "nurse attorney."
As a nurse attorney, I was asked to be on ethics committees at a couple of the local hospitals and a home health agency.  It was on these committees that I developed an interest in bioethics.  I decided to go back to school and I received my Master's Degree in Bioethics from the Medical College of Wisconsin.
I have practiced law for many years and, since 1985, I have been representing nurses before the California Board of Registered Nurses.  I believe I provide nurses and other healthcare providers with a skilled and sympathetic representation.  As a nurse, I understand nursing – both the medical aspects as well as the culture of nursing. This gives me an advantage because I can understand the situation that led to an Accusation being filed against your nursing license by the California BRN.  I also have experience and have defended healthcare providers before the Board of Vocational Nursing and Psychiatric Technicians, the California Board of Pharmacy and the Physical Therapy Board of California.
I am a charter member of the American Association of Nurse Attorneys ("TAANA") and am a past recording secretary.  My involvement has kept me up to date on nursing law issues and I have also gained many friendships with other nurse attorneys, which I treasure.  Also, it was through TAANA that I first met and befriended Lorie Brown.
I have also taught Nursing Law at California State University, Long Beach and Azusa Pacific University School of Nursing as an adjunct professor.
I live and work in Southern California.  My husband and I have called Wrightwood our home for many years.  Living in the San Gabriel Mountains has been a great privilege.  When I am not working, I enjoy hiking, reading, and cooking for our visiting family and friends.
Vicki Goldstein, R.N., B.A., J.D.
My earliest exposure to patient care was house calls with my father, who was a wonderful pediatrician.  I was inspired to become a registered nurse and I graduated valedictorian from Illinois Masonic Medical Center, a hospital based diploma program in Chicago.  I loved many aspects of nursing, especially the feeling of making a difference in someone's life. I primarily worked in acute care during my nursing career, including ICU at UCLA, PACU in California and New York, and ER at Wake Forest University/Baptist Medical Center in North Carolina.
I returned to school, graduating with honors in Sociology from Wake Forest University and a Juris Doctor from Wake Forest University School of Law in 1990.  I quickly discovered the unique combination of nursing and law. As a new lawyer, I had so much to learn about the actual practice of law but I had years of experience in the medical field.   Senior law partners would come to me with medical questions for insurance and medical malpractice cases.
I have now narrowed my practice to exclusively licensure defense. I understand the challenges in the nursing profession, am passionate about protecting a nurse's license, and diligently represent nurses at the North Carolina Board of Nursing.
Personally, I feel very blessed to have an amazing husband, children and grandchildren, all of whom keep me busy when I am not working.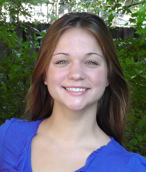 Office Manager, Amanda Muncie
Hello! My name is Amanda and I am the Office Manager at Brown Law Office. Besides making sure everything in the office is taken care of, my favorite part of my job is connecting with clients and keeping them happy and informed. When I am not at work, I enjoy surrounding myself with family and friends, being outdoors, hiking, swimming, boating, riding roller coasters and watching funny movies! I have a very close-knit, connected family and cherish my time with them.I have always had a passion for nurturing, leading, inspiring and giving to those around me. In school, I participated in many different programs that accentuated my gifts. To name a few, I taught younger children how to read, I was nominated to be a peer advisor and would assist with solving disagreements between other students, I engaged in a Tsunami Relief Fund to help raise money for tsunami victims in Thailand and much more. I have always found joy in helping other people and naturally fell into roles of leadership. All of these experiences have been fundamental building blocks of who I am today.
After being given a wonderful opportunity, I started working at Brown Law Office in August of 2012.I had no idea what to expect, but was pleasantly surprised. Lorie really cares about her clients and creates an environment where they feel safe and understood. With not much experience in law, I had to work my way up from the bottom, so to speak. I was thoroughly trained and it took patience, hard work and determination, but I figured it out and I am now an integral member of the firm. At Brown Law Office, the mission statement is not just a piece of paper, it's what we live by everyday. I truly enjoy what I do and I look forward to many more years of growing with Brown Law.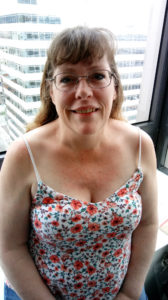 Marketing Assistant, Debbie Ashman
Hi, I'm Debbie and I am Lorie's "Marketing Assistant", the "Continuing Education guru", Amanda's back-up, and now I'm learning and assisting Lorie with her business coaching and mentoring of nurse business owners.
I first met Lorie right after she graduated law school and I became her first legal secretary.  I have worked with her off and on for 26 years, but have always remained her friend.  During part of those 26 years, I was part owner and ran the office of a small business.  I now enjoy working on getting Lorie's message of empowerment out to all nurses.  Lorie says that I "taught her everything to run her business," although she has taught me a lot too.
What I love about working at Brown Law Office is every aspect of the business is to empower nurses.  When representing them before the Nursing Board, clients are provided information, knowledge and an action plan.  Empowered Nurses provides advice, information, community and tools so nurses can empower themselves and change the culture of nursing.  NursesBizSchool.com and LNC Mentor teach nurses to become business owners and teach marketing skills and tools to become successful.  These are powerful and important messages that I help get out to nurses everywhere!
Personally, I have 3 children and I am extremely proud of them. We have 6 kitties, all of which were rescues.  At Brown Law Office, every month we pick a charity for a donation.  My favorite is January, when we donate to Indy Humane Society.  The whole office gets to go to the shelter and pick a dog and pay the adoption fees.  It is very exciting when the dog we picked is finally adopted!  The act of donating and charity is more exciting and memorable when there is a connection, like when everyone in the office served lunch to the women and children at Wheeler's Mission.
The best part of working at Brown Law Office is I am constantly learning and growing, and I get to work with and meet amazing people everyday.
Mission Statement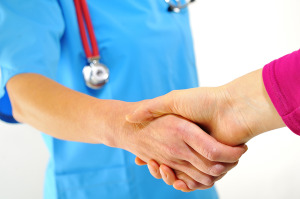 At Brown Law Office, we advocate, educate and protect our clients with their legal matters.
Our Clients are our priority, which is why we base the foundation of our relationship upon trust and integrity.
We strive to go above and beyond expectations and provide our clients with what is needed and wanted while taking into consideration their financial needs.
We, at Brown Law Office, promise to always be authentic and reliable while remembering what is genuinely important, you, our client.
Trust.
Integrity.
Authentic.
Reliable.